Subway Surfers: The Animated Series
is an animated series based on the Subway Surfers mobile game that can be viewed on the SYBO Games YouTube channel.
The first episode was released on June 1, 2018, and currently consists of 1 season of 11 episodes, 3 to 5 minutes long.
Episodes
At the moment the series is only in English, but you can activate YouTube subtitles, which are in Spanish and also Portuguese.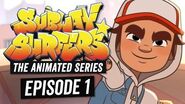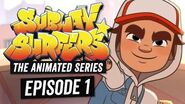 Subway Surfers The Animated Series - Episode 1 - Buried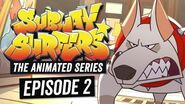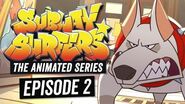 Subway Surfers The Animated Series - Episode 2 - Busted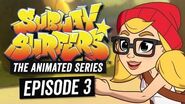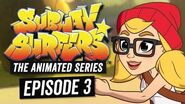 Subway Surfers The Animated Series - Episode 3 - Heirloom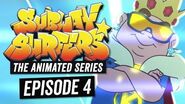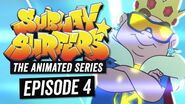 Subway Surfers The Animated Series - Episode 4 - Stain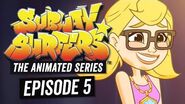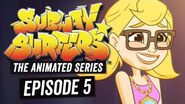 Subway Surfers The Animated Series - Episode 5 - Recital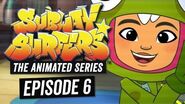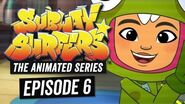 Subway Surfers The Animated Series - Episode 6 - Invention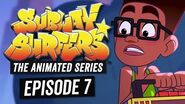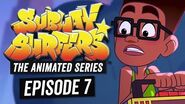 Subway Surfers The Animated Series - Episode 7 - Surveillance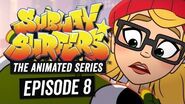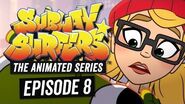 Subway Surfers The Animated Series - Episode 8 - Lesson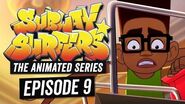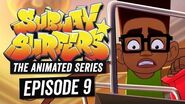 Subway Surfers The Animated Series - Episode 9 - Boombox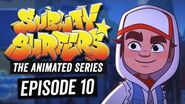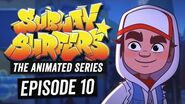 Subway Surfers The Animated Series - Episode 10 - Intruders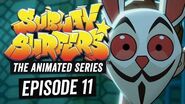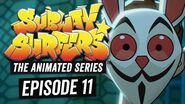 Subway Surfers The Animated Series - Episode 11 - Flux
Wikia Subway Surfers
Characters Tables Objects Quests World Tour